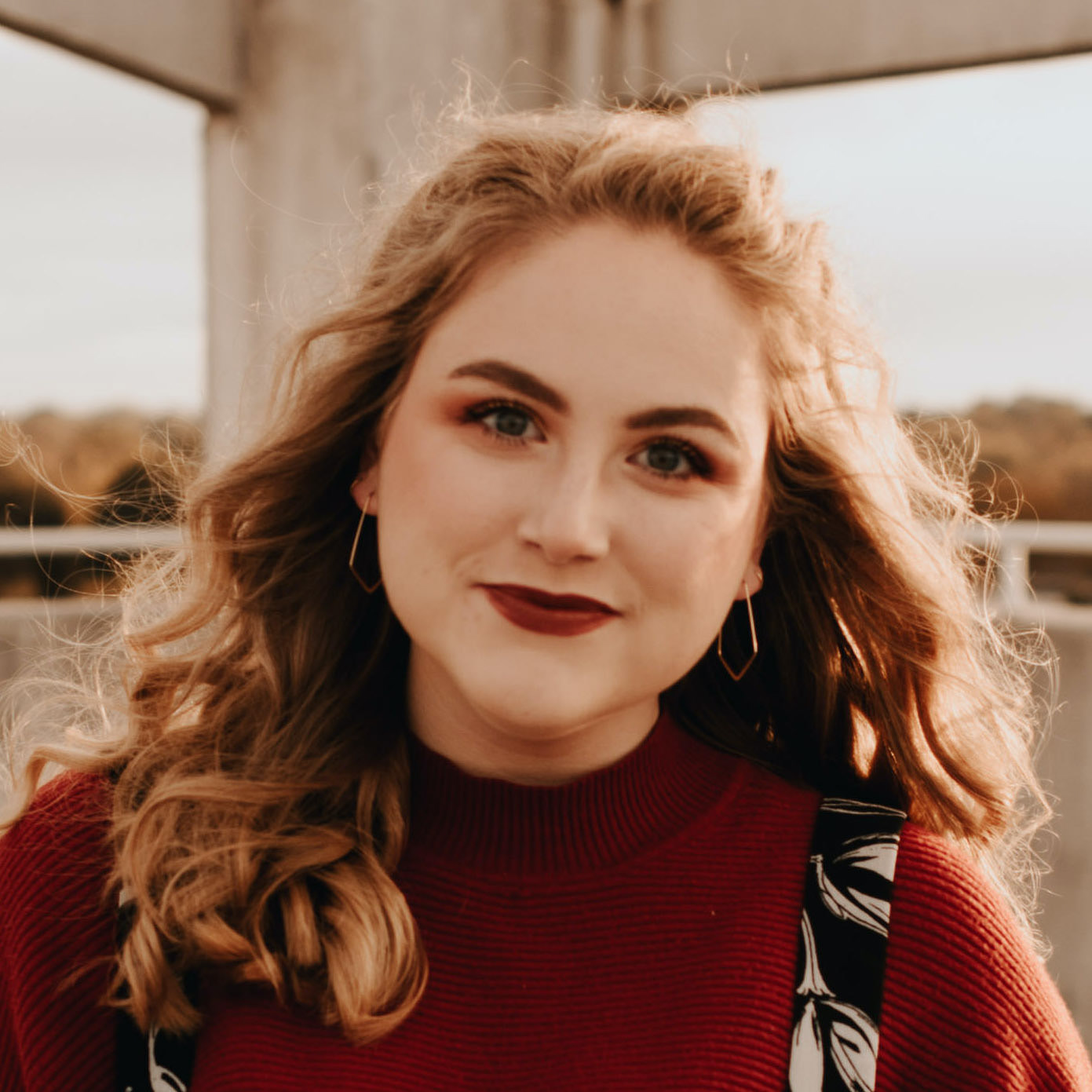 Hello, my name is Abigail Timms! I graduated in May 2021 from Anderson University with a B.A. in Graphic Design. Currently, I work as a Junior Graphic Designer at redpepper in Nashville, Tennessee.
Through my time at Anderson I have learned that what fuels me as a creative is serving others through solving problems. My passions lie in projects like designing unique materials that still fits within brand standards, creating packaging for a brand that fills a hole in the market, and the "aha!" moment of concocting the perfect campaign call-to-action. I believe these moments are built by creating work that is intentional, effective, and unique to the client. I prioritize stepping up and taking initiative, tactful but bold honesty, and detail-oriented organization.
I have had the opportunity to be a Social Media and Photography Designer for Anderson University's Ivy Leaves Journal of Literature and Art for two semesters. My work has received Student Best in Show, along with three Gold and one Silver Addy Awards at the AAF local level. In 2020, one of my pieces was also chosen to be included in the South Carolina School of the Arts Juried Show.
When I am not designing for others, you will find me creating some type of hands-on art for myself. I enjoy many mediums, from painting on old records and embroidering hats, to crocheting granny squares and making my own paper. I am a huge reader and enjoy anything fantasy, sci-fi, and classic literature. Especially when those overlap (ever heard of Pride & Prejudice & Zombies?) I also have a passion for sustainability and thrifting, my dog, and any form of potato. I'm also your typical caffeine-addicted college senior and will throw down for a good dirty chai or salted caramel iced coffee.